A healthy egg salad without mayo. With fresh dill, crunchy celery, and Greek yogurt, it's creamy, cool, and packed with flavor! Served with sliced tomatoes and arugula on toast, this Healthy Egg Salad is a quick lunch that, while easy to make, provides a moment of reprieve and enjoyment in the midst of a busy workday.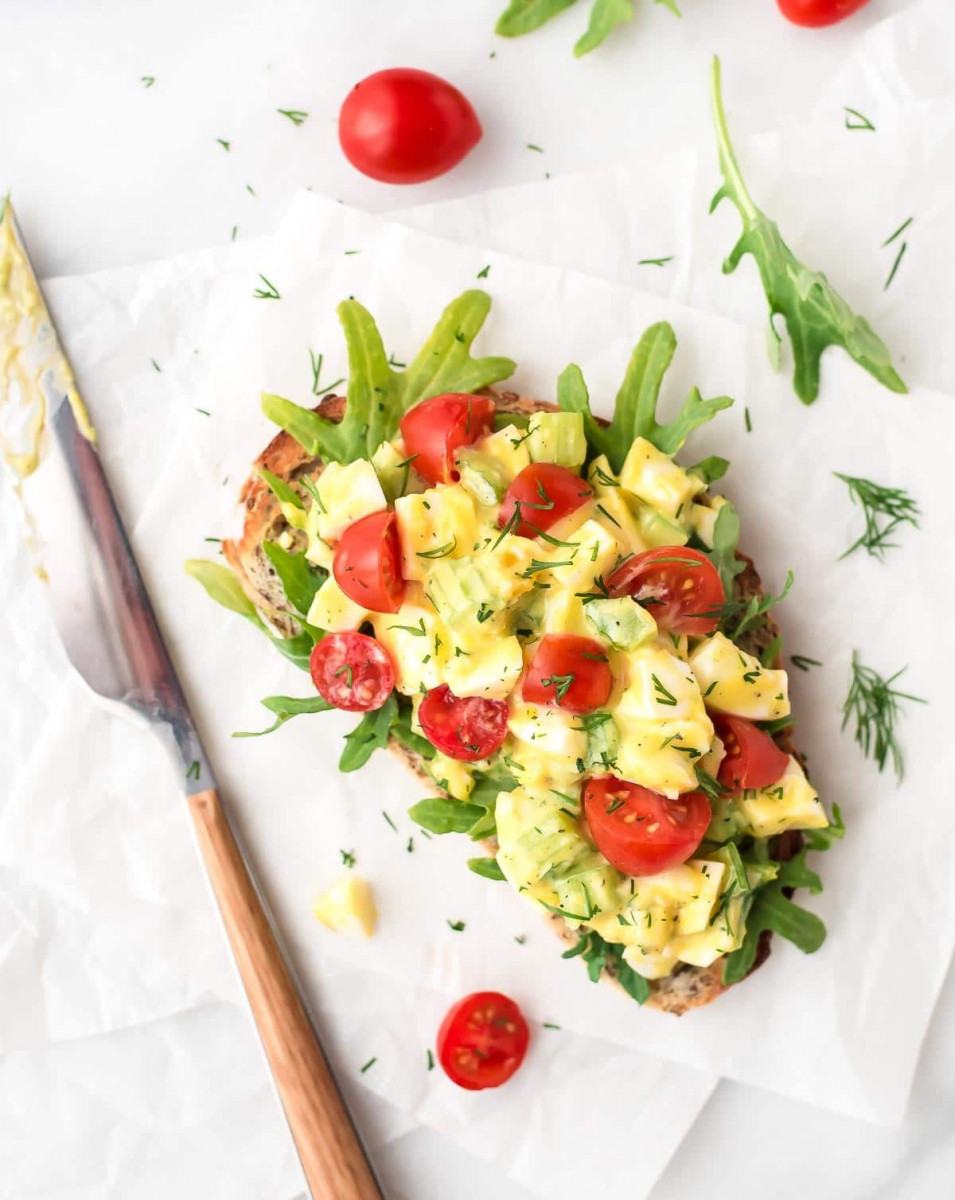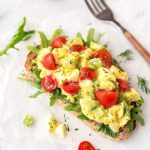 Ingredients
For the healthy egg salad:

4

hard cooked eggs

— plus 2 hard cooked egg whites (save the extra yolks for another use or discard)

3/4

cup

diced celery

— about 3 medium stalks

1/4

cup

plain non-fat Greek yogurt

1

teaspoon

dijon mustard

1/2

teaspoon

kosher salt

1/4

teaspoon

black pepper

1

tablespoon

chopped fresh dill

For serving:

Whole grain bread

— toasted (for 4 open faced sandwiches)

Arugula

— tomato, additional chopped fresh dill
Instructions
Hard boil the eggs: In a small pot, bring just enough water to cover the eggs to a gentle boil. Reduce the heat to a simmer and gently lower the eggs in with a slotted spoon. Bring water to a low, rumbling boil, then let cook for 9 minutes. A few minutes before the eggs are finished cooking, prepare an ice bath. Remove the eggs from the boiling water and plunge into the cold water. Let rest a few minutes, then tap the eggs with back of a spoon to crack them (this will make peeling easier). Return to the ice water to cool completely. Peel the eggs, then cut in half and discard the yolks from three whole eggs (six halves), so that you have two whole eggs and three with egg whites only. Roughly chop and place into a large mixing bowl.
…..
…..
Visit Healthy Egg Salad for full instructions
Originally posted 2019-01-31 08:24:15.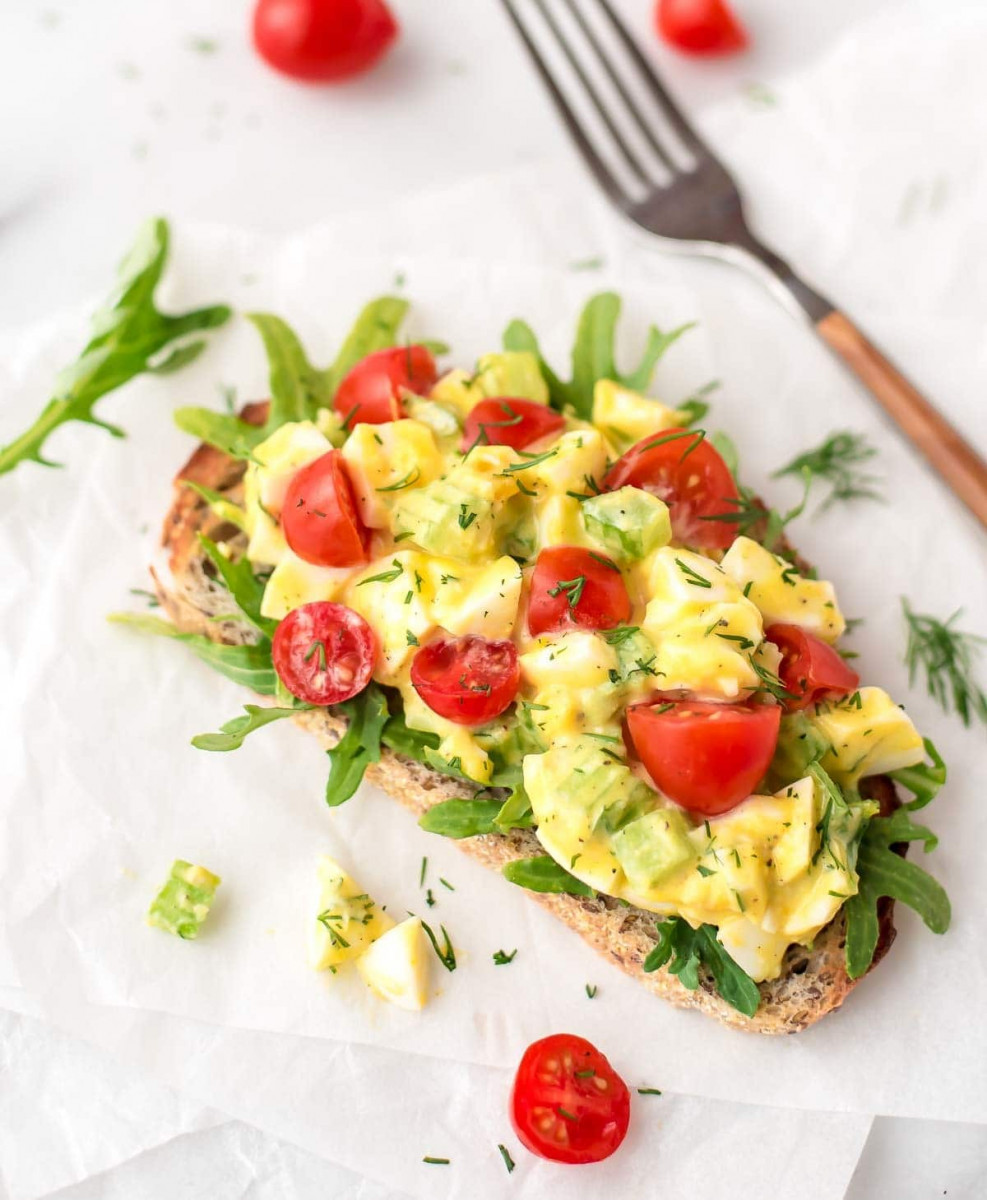 Originally posted 2019-01-31 08:24:15.