This delicious fish dish for cooking in no time without confusion due to a very simple parchment wrapping method. Serve with steamed rice or butter noodles and a green salad. Of course, you can do more for more people.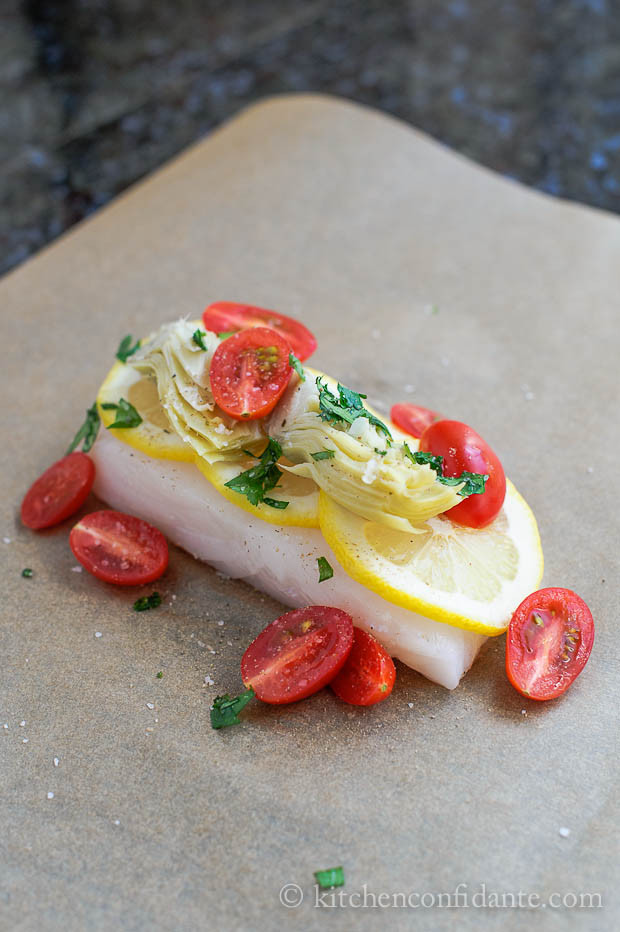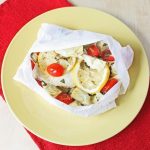 Ingredients
1 (5- to 6-ounce) boneless halibut fillet
1 1/2 teaspoons extra-virgin olive oil (omit if using artichokes packed in oil)
3 lemon slices
6 cherry or grape tomatoes, halved
1/3 cup oil- or water-packed artichoke hearts, drained
1 tablespoon chopped parsley or basil
1/8 teaspoon fine sea salt
1/8 teaspoon ground black pepper
Instructions
Preheat oven to 350°F. Arrange halibut in the middle of a 12- x 12-inch piece of parchment paper or foil. Drizzle both sides with oil (if using). Top with lemon and arrange tomatoes, artichoke hearts and parsley over the top and around the sides. Season all over with salt and pepper.
Fold up parchment like a package, making sure the seam is at the top, to seal the ingredients inside; tuck under the ends. Transfer to a baking sheet and bake until fish is just cooked through, 15 to 20 minutes. Transfer package to a plate and carefully open the parchment paper to release steam before serving.
Originally posted 2019-01-20 05:47:51.

Originally posted 2019-01-20 05:47:51.