This Gluten Free Korean Ground Turkey and Rice Bowl makes a crowd-pleasing dinner that is on the table in less than 20 minutes! It is simple, and easy to make and it is always a big hit with my kiddos and my husband. It is sweet, salty, with just a hint of heat. It isn't "spicy" just full of flavor.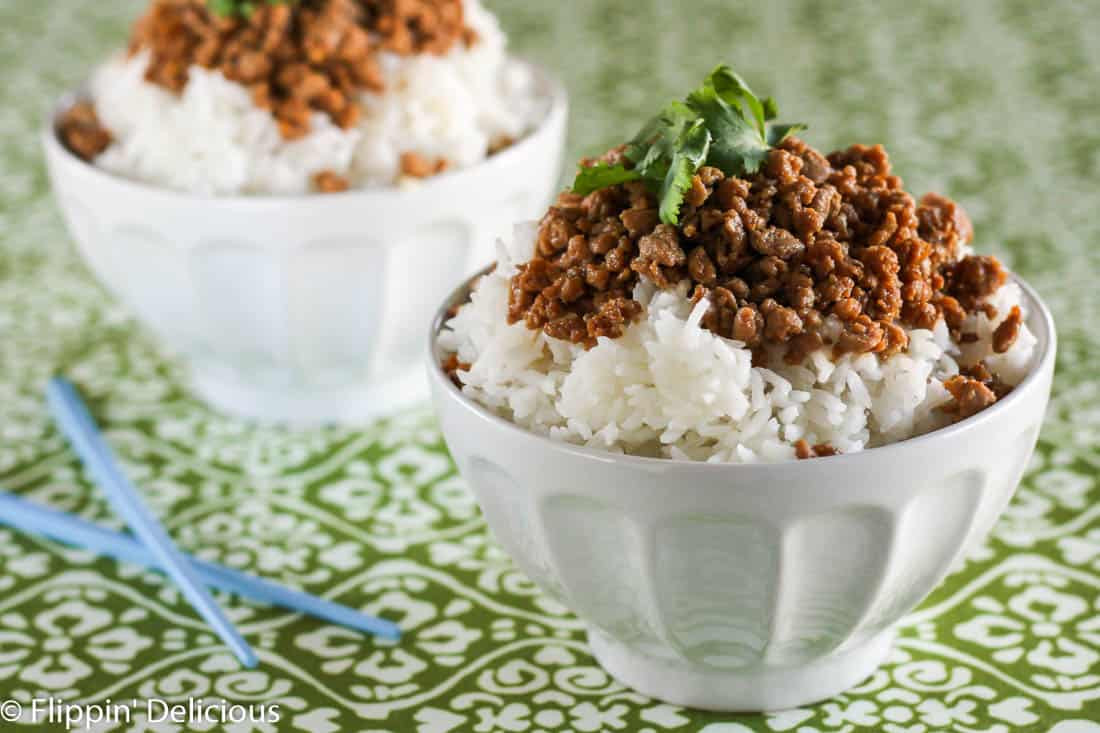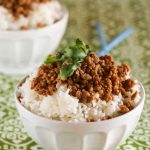 Ingredients
1 pound Lean Ground Turkey
1/2 cup Brown Sugar
1/4 cup Tamari Gluten Free Soy Sauce
1 tablespoon Sesame Oil
2 teaspoons Minced Garlic
1/2 teaspoon Ground Ginger
1/4 teaspoon Crushed Red Pepper Flakes
Fresh Cilantro, To serve
Cooked Rice, To serve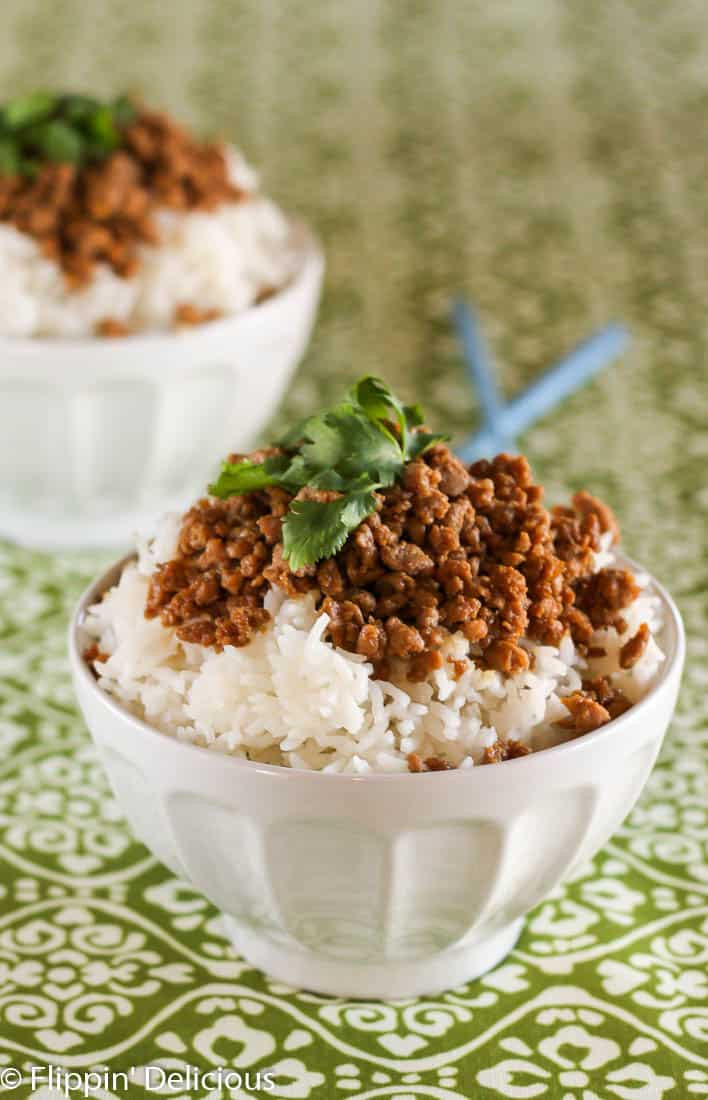 Originally posted 2019-01-31 13:19:04.