The easiest garlic butter tomato baked chicken with mozzarella. It's a one pan recipe that comes complete with roasted sweet balsamic tomatoes, cooked chicken with melty mozzarella and the most fantastic sauce for your quinoa, rice, pasta, or veggies!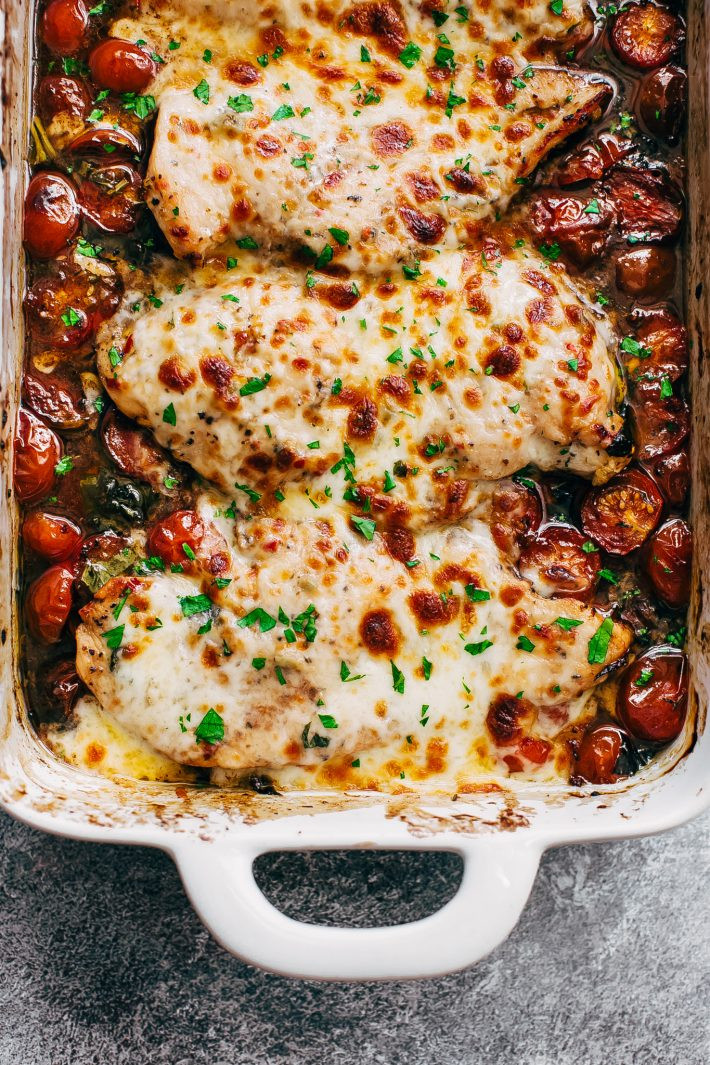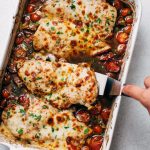 Ingredients
CHICKEN MARINADE:

1 tablespoons EACH: olive oil and white wine vinegar
3 cloves minced garlic
¼ – ½ teaspoon red pepper flakes
½ teaspoon Italian seasoning
4 boneless skinless chicken breasts
BALSAMIC TOMATO PAN SAUCE:
3 cups cherry tomatoes, halved
2 tablespoons EACH: balsamic vinegar and melted butter
1 tablespoon honey
4 cloves minced garlic
2 tablespoons chopped basil
½ teaspoon EACH: onion powder and dried thyme
1- 1½ cups shredded mozzarella cheese
Instructions
MARINADE: Add all the ingredients except the chicken breasts into a zip top bag along with 1 teaspoon of salt and ½ teaspoon black pepper. Seal the bag and shake until mixed. Add the chicken breasts, seal, and massage so the chicken is covered in the marinade, set aside for 10-15 minutes while you prep the remaining ingredients. Position a rack in the center of the oven and preheat the oven to 425ºF.
…..
Visit Garlic Butter Tomato Baked Chicken with Mozzarella for full instructions
Originally posted 2019-01-28 09:55:01.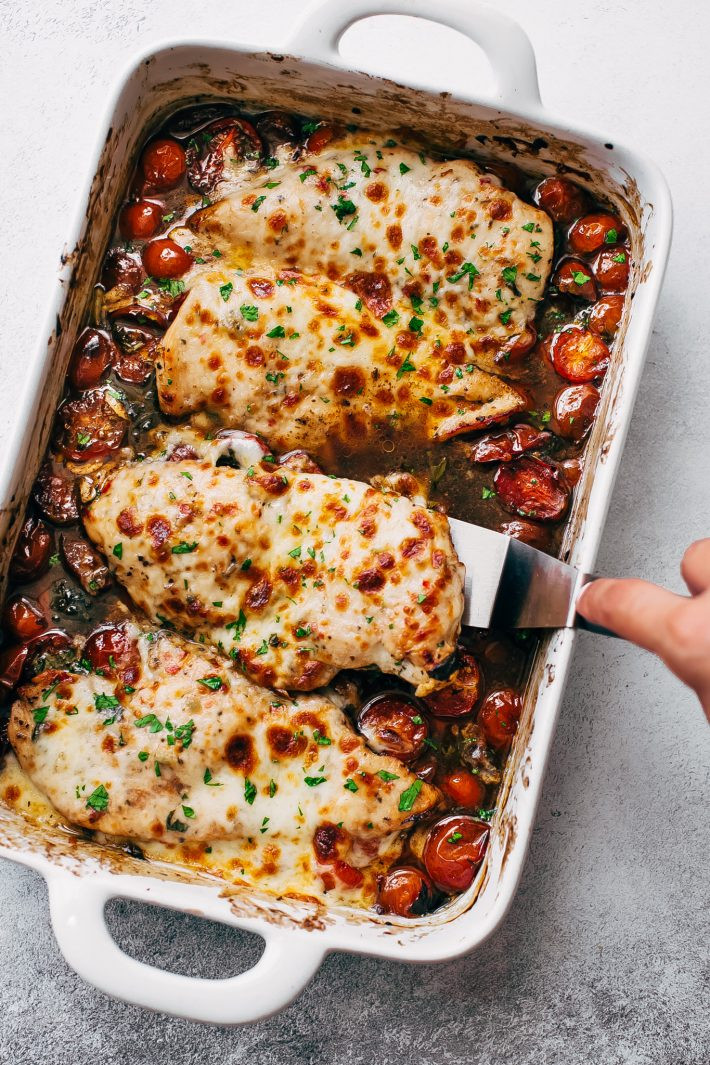 Originally posted 2019-01-28 09:55:01.