This Easy Breakfast Egg Muffins recipe is an easy grab-and-go option for busy mornings. They are super easy to make. It took me about 10 minutes to prep and chop the veggies, then I tossed everything and transferred it to the muffin cups, and poured the egg mixture and topped with cheese. You are only limited by your imagination!
These healthy, portable breakfast egg muffins are the perfect on-the-go breakfast. And it's also perfect for school lunches. These breakfast egg muffins are naturally gluten-free and Paleo friendly.You can keep them in an airtight container in the fridge for 1 week and then just reheat them.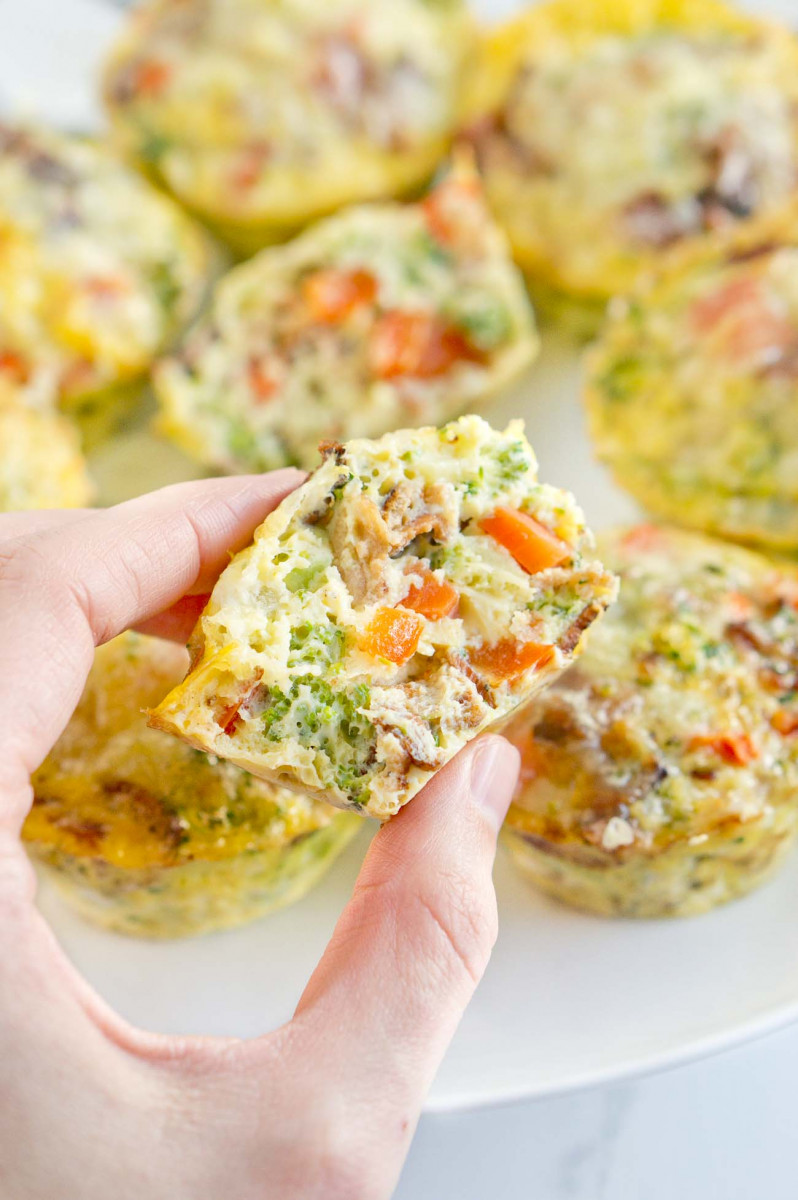 Ingredients
1

red bell peppers

finely diced

1

cup

finely chopped broccoli

1

medium carrot

peeled and shredded

1/2

medium yellow onion

8

large eggs

salt and pepper

to taste

about 3/4 cup shredded cheese

optional - omit for Paleo

6

strips of cooked bacon

crumbled (optional)
Instructions
Preheat oven to 375 F. Line a muffin tin with silicon muffin molds.
In a large bowl add peppers, shredded carrots, onion (or mix and match with your favorite vegetables) and toss to combine. If you want you can also add some crumbled cooked bacon.
Fill each muffin mold with the vegetable mixture so that each is filled to about 3/4 full.
In a medium mixing bowl, crack the eggs and lightly beat with a whisk (don't overbeat them if you want to have fluffy egg muffins). Add the salt and pepper, to taste, and whisk to combine.
Pour about 3 tablespoons of egg into each muffin cup, equally distributing among the cups. Be careful not to overfill each muffin cup.
…
…
Visit Easy Breakfast Egg Muffins for full instructions
Originally posted 2019-01-26 06:15:16.
Notes
Nutrition Facts. Amount per Serving (77grams) : Calories 137 | Calories from Fat 87 | Total Fat 9.7g | Saturated Fat 3.8g | Polyunsaturated Fat 5.9g | Cholesterol 142mg | Sodium 317mg | Total Carbohydrates 2.5g | Dietary Fiber 0.6g | Sugars 1.3g | Protein 9.9g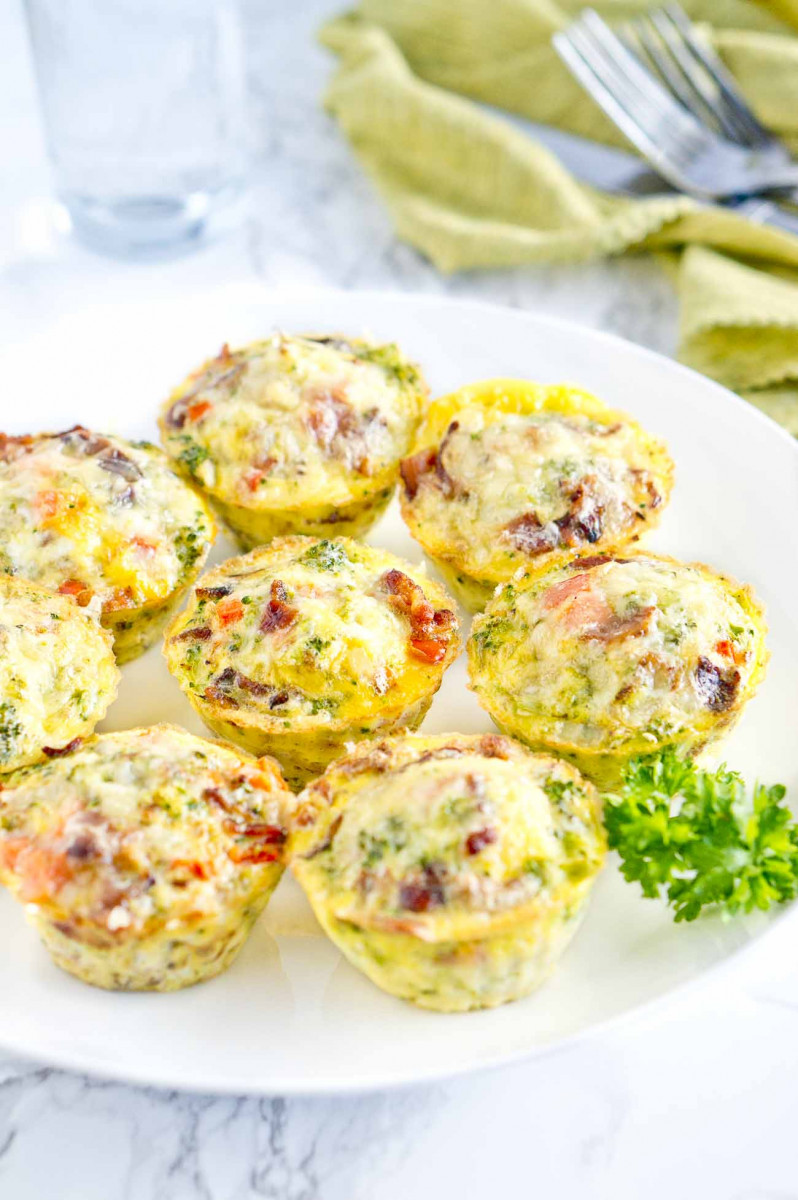 Originally posted 2019-01-26 06:15:16.