This is a classic Chinese Egg Fried Rice recipe (蛋炒饭), made in chinese restaurant style but in the comfort of your own home. It is a quick and simple fried rice dish that is extremely easy to prepare. Only 2 eggs, some onions and light seasonings are all that you need. Tastes superb as a simple meal on its own too. The most important thing is to make sure the rice is cooked, cooled and clump-free, so that it will not stick together during the frying process. Of course, its a great way to use up leftover rice as well.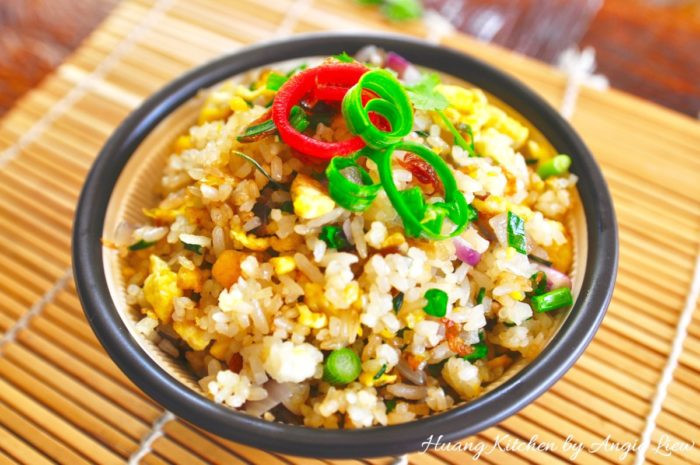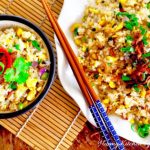 Ingredients
3

eggs

beaten

3

cups

cooked rice,

cooled

2

stalks

spring onion,

chopped

Seasonings:

1

tsp

salt

1/2

tsp

ground white pepper
Instructions
To start, have ready 3 cups of cooked and cooled rice (preferably left overnight). Also 3 eggs, spring onion, oil and seasonings.
Wet your fingers and run through the rice to remove any clumps.
Beat eggs in a bowl. Then, dice one big onion and chop some fresh spring onions. And we're ready to fry the rice!
To cook Chinese Egg Fried Rice:
On high setting, heat up 2 tbsp oil in wok until very hot. Swirl in the oil to coat the bottom of wok. You will actually see smoke coming out of the wok.
Add in eggs and scramble until egg is just set. Do not overcook the eggs.
Dish up and set aside the scrambled eggs.
Reheat the wok. Turn the stove burner to as high as it will go.
Add in the cooked rice. Fry the rice for about 1-2 minutes until heated through. Use the back of the ladle to gently tap and break up rice or any clumps.
Next, add in the diced onions and continue to stir fry, mixing well. Then, add in the scrambled eggs.
Keep stirring until the rice is evenly cooked and coated with eggs, about 2 minutes. Constantly turn the rice, otherwise the rice will burn.
…..
…..
Visit Chinese Egg Fried Rice for full instructions
Originally posted 2019-01-29 02:24:52.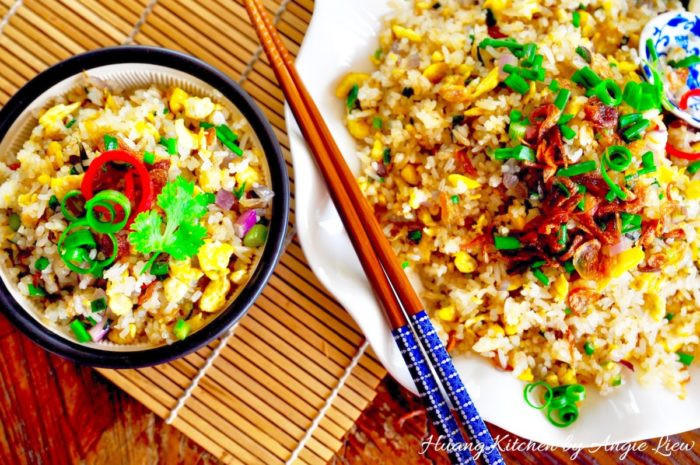 Originally posted 2019-01-29 02:24:52.