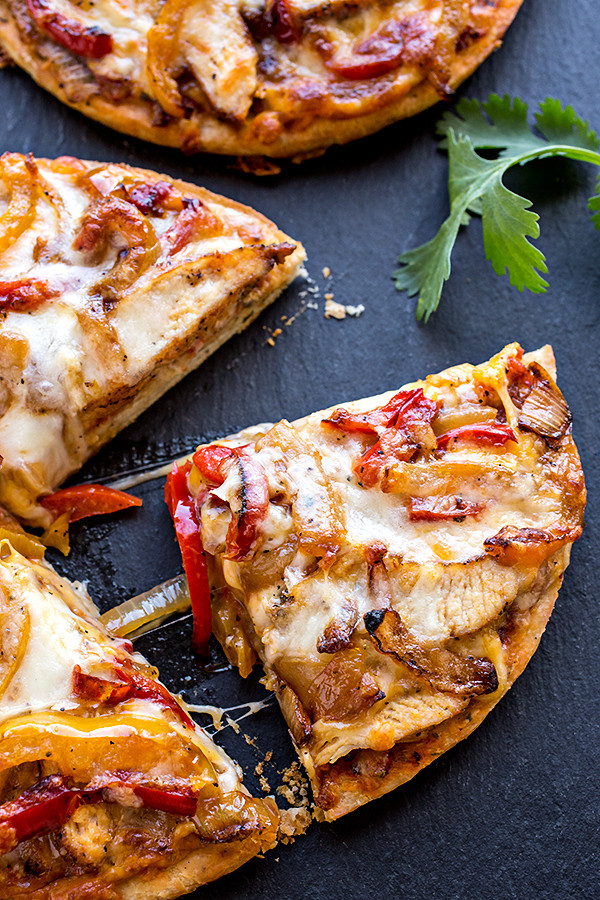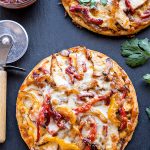 Ingredients
1 pound skinless, boneless chicken breasts
Canola oil
Salt
Black pepper
½ teaspoon ground cumin
½ teaspoon paprika
1 red bell pepper, sliced into thin strips
1 yellow bell pepper, sliced into thin strips
1 large onions, halved and slice thinly into semi-circles
4 personal-size par-baked pizza crusts (such as Boboli brand, or other)
Fire-Roasted Tomato Sauce (recipe below)
4 cups shredded Mexican cheese blend
Cilantro leaves, for garnish
Fire-Roasted Tomato Sauce:
1 (14.5 ounce) can organic diced and fire-roasted tomatoes (with green chilies, if available)
2 cloves garlic, peeled and smashed
¼ cup cilantro leaves
½ teaspoon salt
Pinch black pepper
Instructions
To Make Fire-Roasted Tomato Sauce: Place all ingredients into the bowl of a food processor, and process until well-blended with a smooth, sauce-like consistency; use immediately, or store in covered container in fridge until ready to use.
Place the chicken breasts into a bowl, and drizzle over a touch of oil; add a couple of good pinches of salt and pepper, plus the cumin and the paprika, and toss well to coat.
Place a grill pan (or cast-iron skillet) over medium-high heat, and drizzle in about 2 tablespoons of the oil; once hot, add in the chicken and grill (or sear) until golden-brown and cooked through, about 4 minutes per side, depending on thickness of chicken breasts; set aside to allow them to slightly cool before slicing the meat into strips.
…..
…..
Visit Chicken Fajitas Pizza with Fire-Roasted Tomato Sauce for full instructions
Originally posted 2019-02-04 14:09:28.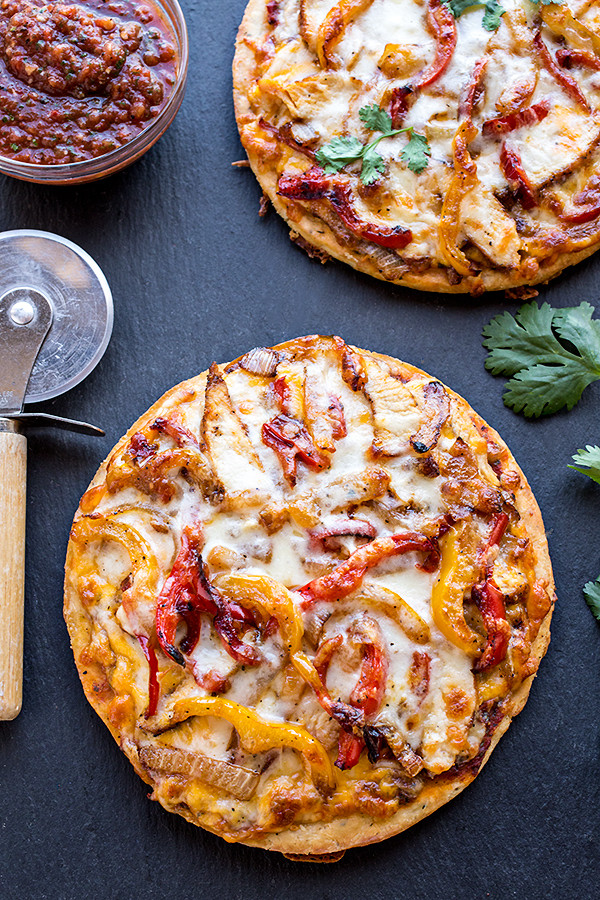 Originally posted 2019-02-04 14:09:28.