What do you get when carrot cake and banana bread come together? An incredible Carrot Cake Banana Bread. Don't forget the low-fat cream cheese frosting — it's to die for! Perfect for Easter!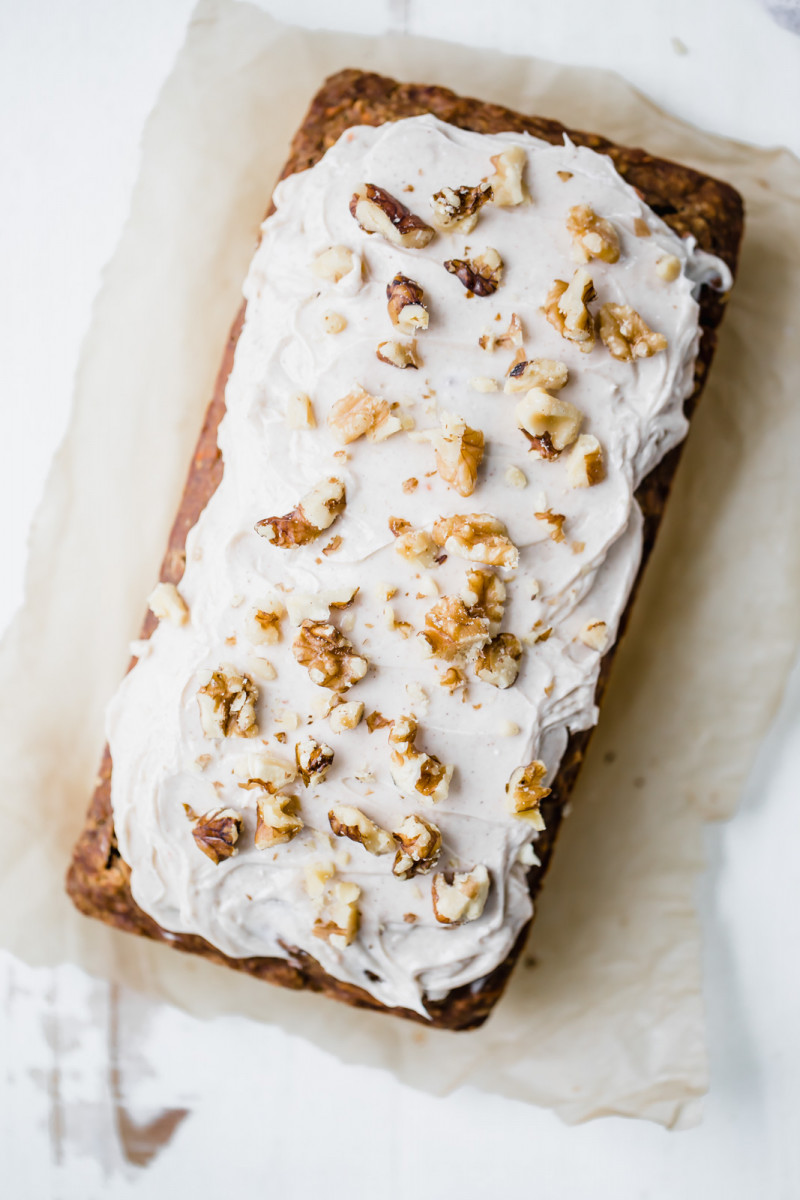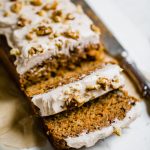 Ingredients
Dry Ingredients

1 1/2 cups whole wheat pastry flour (or white whole wheat flour)
1/2 cup quick oats
1 teaspoon baking soda
1 teaspoon cinnamon
¼ teaspoon nutmeg
1/4 teaspoon salt
Wet ingredients
2 medium very ripe banana, mashed (¾ cup mashed banana)
1/2 cup coconut sugar (or brown sugar)
1 large egg
1 teaspoon vanilla
2 tablespoons melted and cooled coconut oil
¼ cup unsweetened applesauce
1 cup shredded carrots (about 2 large carrots)
1/3 cup Blue Diamond Almond Breeze Unsweetened Vanilla Almond Milk
1/4 cup chopped pecans or walnuts, plus 2 tablespoons for topping
Optional add-ins:
1/2 cup raisins
1/2 cup unsweetened shredded coconut
For the frosting:
4 oz whipped or reduced fat cream cheese, softened
1/3 cup powdered sugar
1/4 teaspoon cinnamon
1/2 teaspoon vanilla
Instructions
Preheat oven to 350 degrees F. Spray 8×4 or 9×5 inch loaf pan with nonstick cooking spray.
In a large bowl, whisk together whole wheat pastry flour, quick oats, baking soda, cinnamon and salt; set aside.
In a medium bowl, mix together together mashed banana, coconut sugar, egg, and vanilla until well combined and creamy. Add in applesauce and almond milk, then fold in carrots. Add wet ingredients to the dry ingredients and mix until just combined — DO NOT OVERMIX. Gently fold in melted coconut oil and 1/4 cup of chopped walnuts or pecans.
…
…
Visit Carrot Cake Banana Bread for full instructions
Originally posted 2019-01-25 20:16:49.
Notes
Nutrition Information. Serves: 12. Serving size: 1 slice (based on 12 slices includes cream cheese frosting). Calories: 210 | Fat: 7.5g | Saturated fat: 3.7g | Carbohydrates: 33.2g | Sugar: 14.9g | Fiber: 4.6g | Protein: 4.3g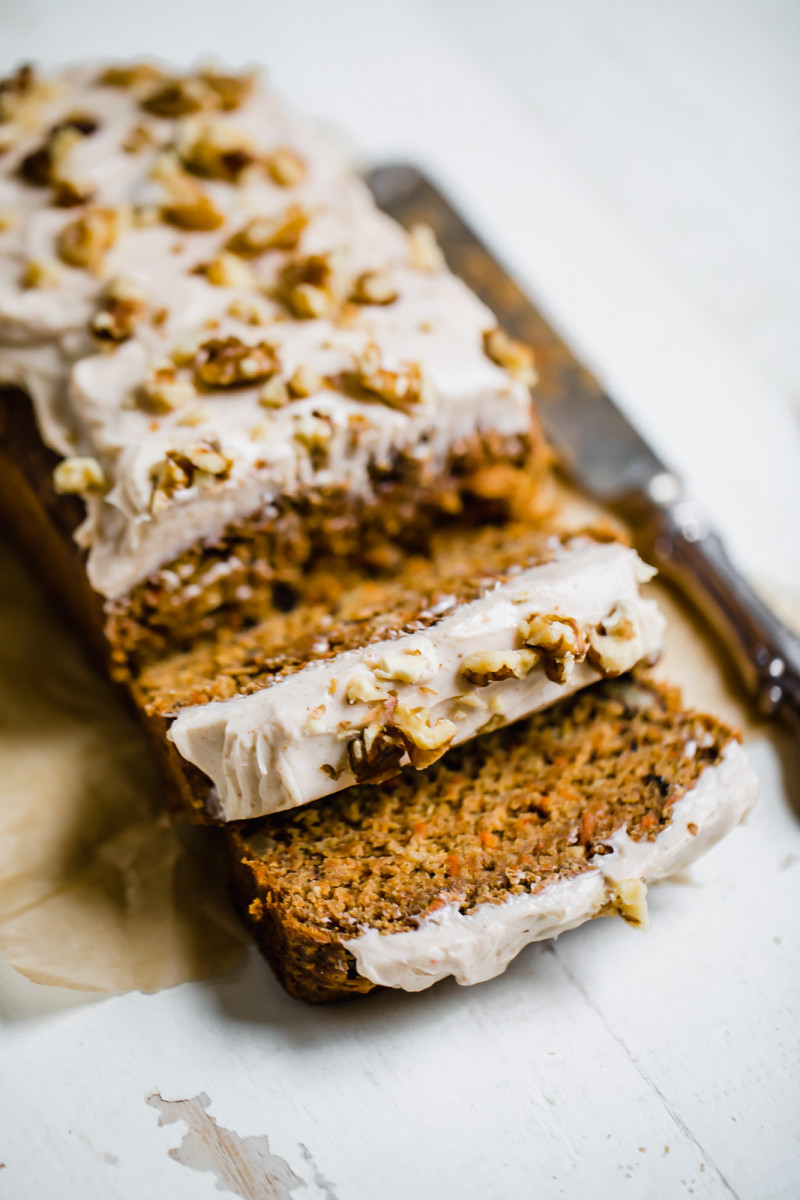 Originally posted 2019-01-25 20:16:49.