Cabbage, Apple & Pomegranate Salad with Ginger-Almond Dressing. This salad uses all the seasonal ingredients – cabbage, apple and pomegranate – and the rich ginger hazelnut vinaigrette warms up naturally.
Are not these pomegranate seeds beautiful ?! I have had grenades several times, but every time I open one, I can not help wondering how great they are. Those sparkling, jewel-like seeds clustered together….perfection in nature!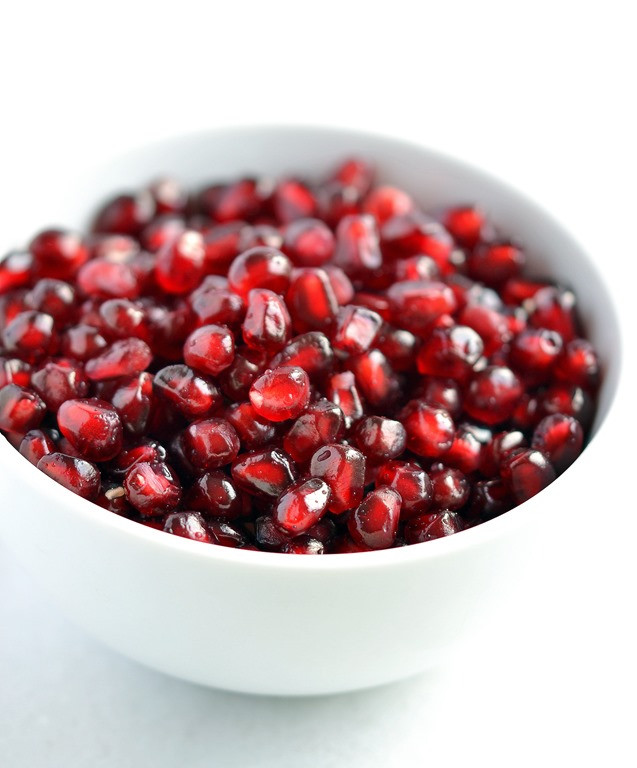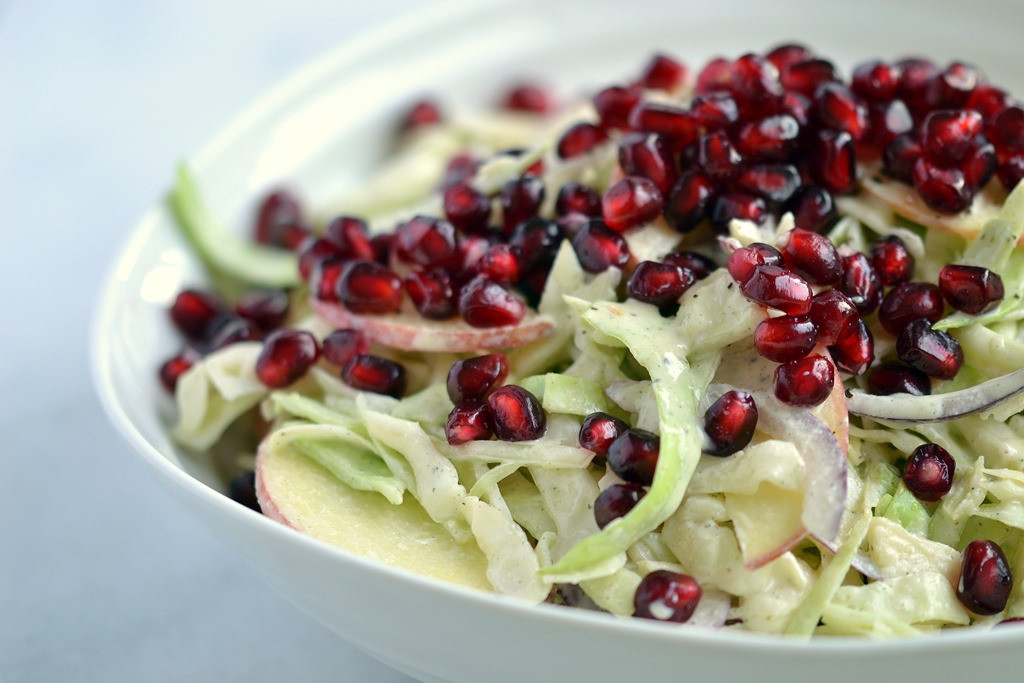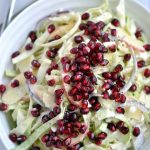 Ingredients
1/2 Medium-sized head of green cabbage, shredded
1/4 Red Onion, very thinly sliced
1 Medium Eating Apple, thinly sliced (tossed in juice of 1/2 a lemon)
1/3-1/2 C Pomegranate Seeds
Dressing
2 Tbsp Almond Butter (mine is unsalted, if you're is salted you may like to decrease or omit salt listed)
2 Tbsp Hemp Seeds
1 Tbsp Agave Nectar
1/4 C Fresh Orange Juice
1 tsp Apple Cider Vinegar
1-2 tsp Minced Fresh Ginger
1/4 tsp Salt
Black Pepper
Instructions
Combine cabbage, onion and apple in a large bowl. Tossing the apple in lemon prevents browning and adds a touch of tang to the salad.
Blend all the dressing ingredients together until smooth. If using only almond butter than you can whisk this together by hand.
Add the dressing to the salad and toss well. I used all of it but, depending on the size of your cabbage, you may not need it all.
Remove to a serving dish, top with a few grinds of black pepper and scatter over the pomegranate seeds.
Enjoy!
Originally posted 2019-01-21 10:47:19.

Originally posted 2019-01-21 10:47:19.