One of the reasons I call it the best vegan tacos recipe is flexibility. You are not bound to one or two ingredients that might not please you.
These simple vegan tacos are better than their counterparts loaded with meat.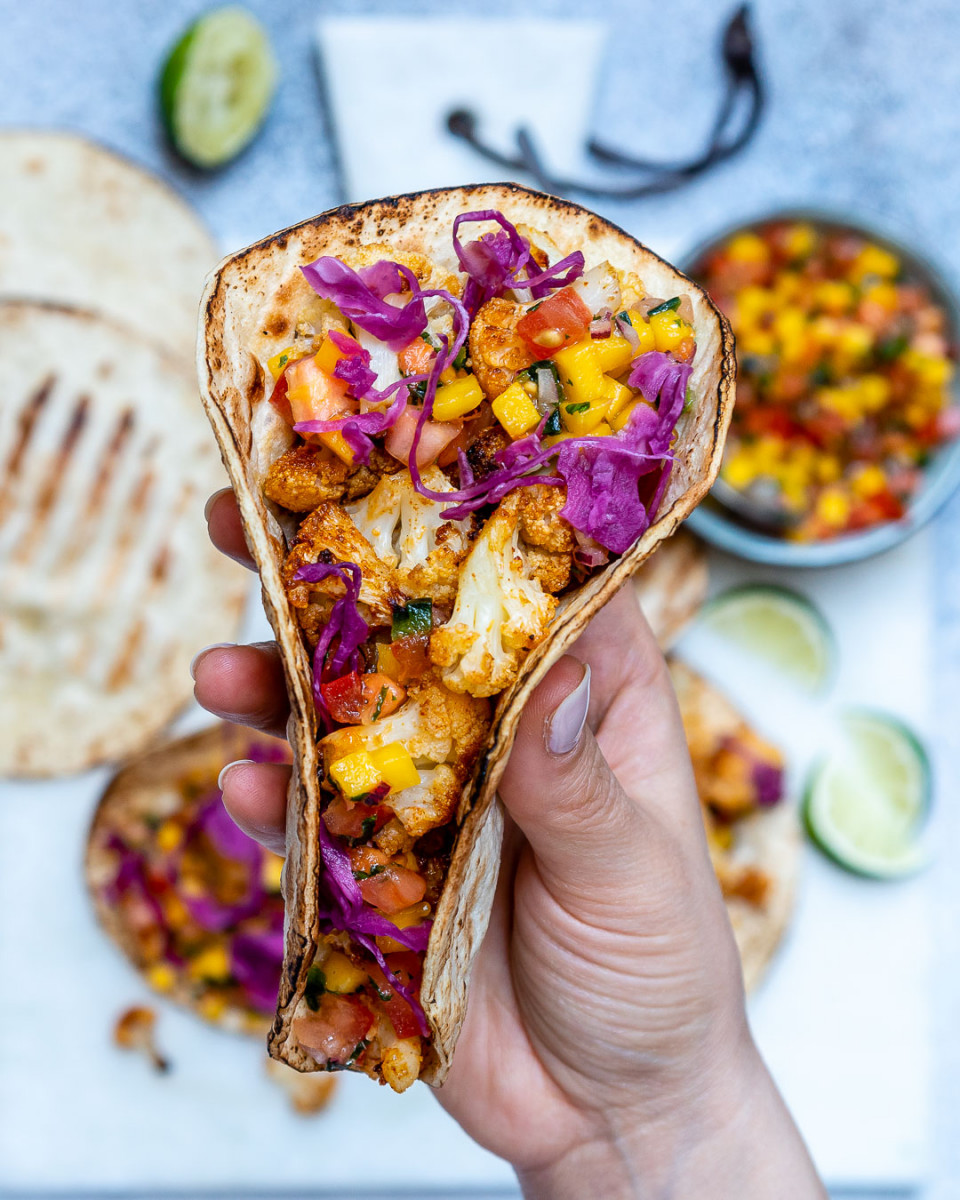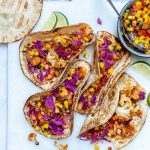 Ingredients
1

cauliflower head

chopped into bite-size pieces

2

Tbsp

olive oil

1

tsp

ground cumin

1/2

tsp

ground coriander

1

tsp

smoked paprika

sea salt and fresh ground black pepper

to taste

12

tortillas

1/4

cup

pickled red cabbage

(optional)

 For Mango salsa:

1/4

cup

diced mango

1/2

cup

diced tomato

1

jalapeño

finely chopped

1/2

small red onion

finely diced

a small bunch of cilantro/mint

finely chopped

1/2

lime

more if needed (to taste)

a pinch of salt and pepper
Instructions
Preheat the oven to 360 degrees F / 180C and place the cauliflower on one large baking sheet.
Add oil, cumin, paprika, coriander, salt, and pepper, then toss to combine.
Roast for about 20 minutes or until golden brown and tender.
Meanwhile, in a small bowl add all salsa ingredients. Mix well to combine, then set aside.
Warm up tortillas in the oven directly on the hot oven racks until pliable.
Add a generous portion of cauliflower into each tortilla and top it with mango salsa.
Garnish with pickled red cabbage and lime wedges.
Enjoy!
Originally posted 2019-01-20 13:10:30.

Originally posted 2019-01-20 13:10:30.