5. Chinese Restaurant Almond Cookies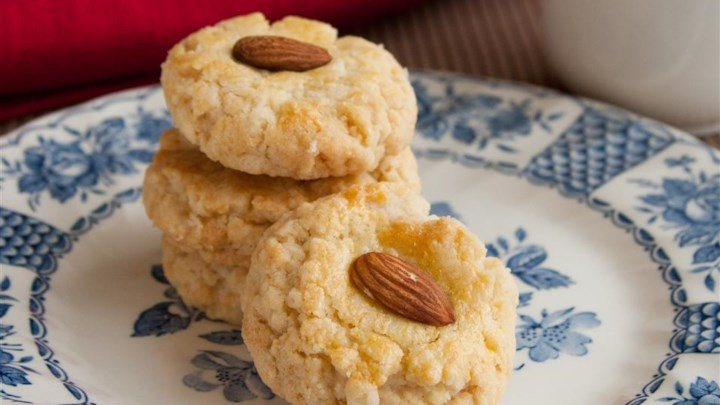 Ingredients:
2 3/4 cups sifted all-purpose flour
1 cup white sugar
1/2 teaspoon baking soda
1/2 teaspoon salt
1 cup lard
1 egg
1 teaspoon almond extract
48 almonds
Instructions:
Preheat oven to 325 degrees F (165 degrees C).

Sift flour, sugar, baking soda and salt together into a bowl. Cut in the lard until mixture resembles cornmeal. Add egg and almond extract. Mix well.

Roll dough into 1-inch balls. Set them 2 inches apart on an ungreased cookie sheet. Place an almond on top of each cookie and press down to flatten slightly.

Bake in the preheated oven until the edges of the cookies are golden brown, 15 to 18 minutes.