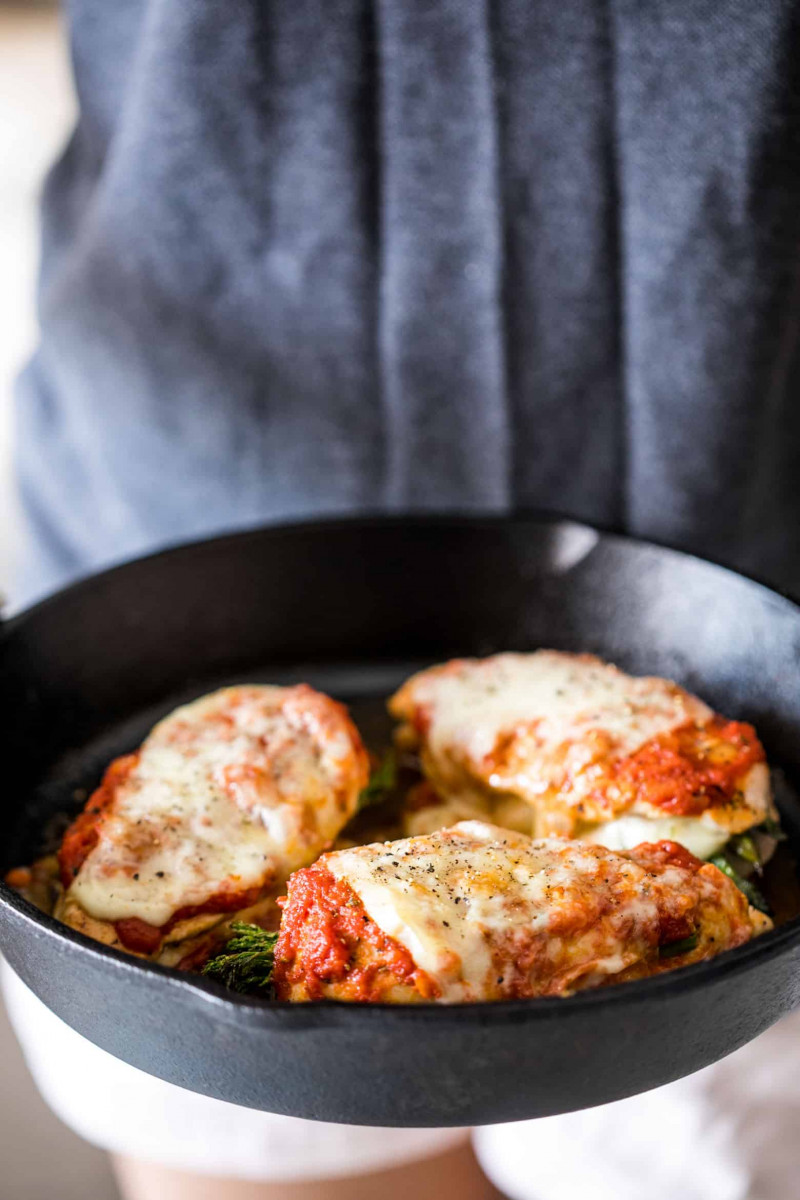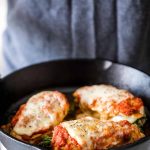 Ingredients
3 Chicken Breasts

1 teaspoon Garlic paste

12 stalks Asparagus (stalks removed)

1/2 cup Cream Cheese

1 tablespoon Butter

1 teaspoon Olive Oil

3/4 cup Marinara Sauce

1 cup shredded Mozzarella

Salt and Pepper to taste
Instructions
To start prepping the chicken, butterfly the chicken (or slice it in half without slicing it all the way through. The chicken breast should open out like a butterfly with one end still intact in the middle). Remove the hardy stalks of the asparagus and set aside.
Rub salt, pepper and garlic paste all over the chicken breasts (inside and outside). Divide cream cheese between the chicken breasts and spread it on the inside. Place four stalks of asparagus and then fold one side of the breast over the other, tucking it in place with a toothpick to make sure it doesn't come open.
Preheat the oven, and set it to broiler. Add butter and olive oil to a hot skillet and place the chicken breasts in it. Cook the breasts on each side for 6-7 minutes (total time will be 14-15 minutes depending on the size of the breast) till the chicken is almost cooked through.
Top each breast with 1/4 cup marinara sauce, and divide the shredded mozzarella on top. Place in the oven and broil for 5 minutes till the cheese melts.
Originally posted 2019-01-18 09:07:30.
Notes
Cooking times may vary slightly depending on the size of the chicken breast
Originally posted 2019-01-18 09:07:30.